Family of four in Balboa Park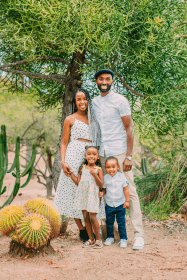 Naturally, I get sad when families I work with move to another state. It means saying goodbye to the kids, and miss their major milestones.
But boy-oh-boy, you can imagine how happy I am when they...move back to San Diego! And of course the very first thing they did was contacting me, their family photographer in San Diego, to secure their spot for a family photographic session.
The kiddos I met as babies turned into vibrant and happy toddlers, and toddlers became kids... 
This time, it's one of those come-backs. And this is what we came up with: smiles, and laughter, and a feeling as if these two years just never happened. It feels so good to carry on that friendship that we form during my sessions.  ​