Beach session OUTFIT look book for ladies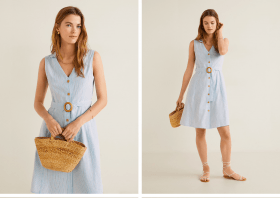 ​Alongside with when and where, once one starts thinking about any type of photosession, the question what occurs sooner or later. I'd recommend exploring your options right after you've secured your date with the photographer, thus, giving yourself more time to think about your outfits!
To start "building" your look, start with the answer to the question: what mood and feel am I going to achieve?
Is it romantic, light and airy?
Dymanic, bright and energetic?
Or maybe it's minimalistic and elegant?
Once you have the answer proceed with picking outfits for every member of the family, and do start with yourself.
In this article I've collected a few minimalistic and natural looks for moms (or, fiancees, if we talk about engagement sessions) that would great on the beach. And here you can take a look at some suggestions for men.
Looking for the best beach location in San Diego? Check out my top beaches guide in the area - click here.