The M family in Old Poway Park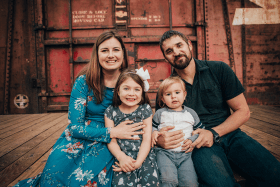 ​​The first time I saw this family the kids were so young. Silos was a mere baby, and a cute one!
A year changed so much, I can't believe Silos is running around and has a mind of his own.
And quite a strong one too.
Instead of fighting or tricking him into doing what I want him to do, I went with the flow.
And boy, or boy it was so much fun for everybody resulting in vivid, real images.
These will always remind the parents the way he used to be: energetic, lively and bright.
He is steals the show anywhere he goes.
Go ahead and see it for yourself!